Keurig Dr Pepper's (KDP) website was the result of an unprecedented 4-week sprint to design and develop a corporate website that represented the merging of two companies, Keurig and Dr Pepper. The primary objective was to quickly design and build a clean and simple foundation that would allow KDP to easily evolve their Web presence over time.
Three years later, I partnered with KDP and Publicis Sapient to extend their website, and position it as a centralized location for nutrition facts on all KDP products. Its clean, utilitarian UI borrows from many e-commerce design patterns, providing quick and easy access to nutrition labels, ingredients, claims and certifications, and much more.
Project Detail 2/15
Project Detail 3/15
A fast, simple and beautiful design for a Fortune 500 company required a pragmatic approach.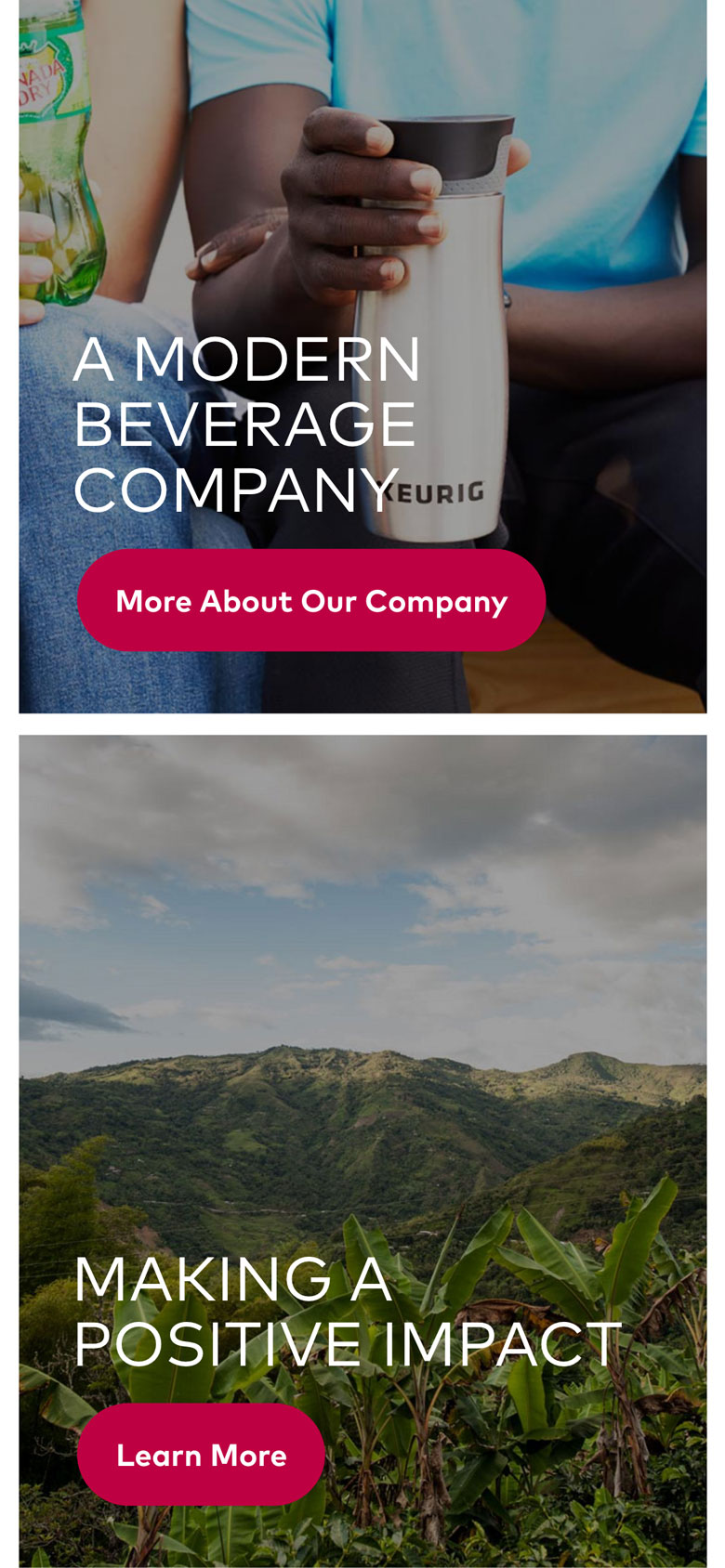 Project Detail 4/15
Project Detail 5/15
Project Detail 6/15
The Family of Brands displays the full breadth of the KDP product catalog, and allows for quick filtering via product categories.
Project Detail 8/15
Project Detail 9/15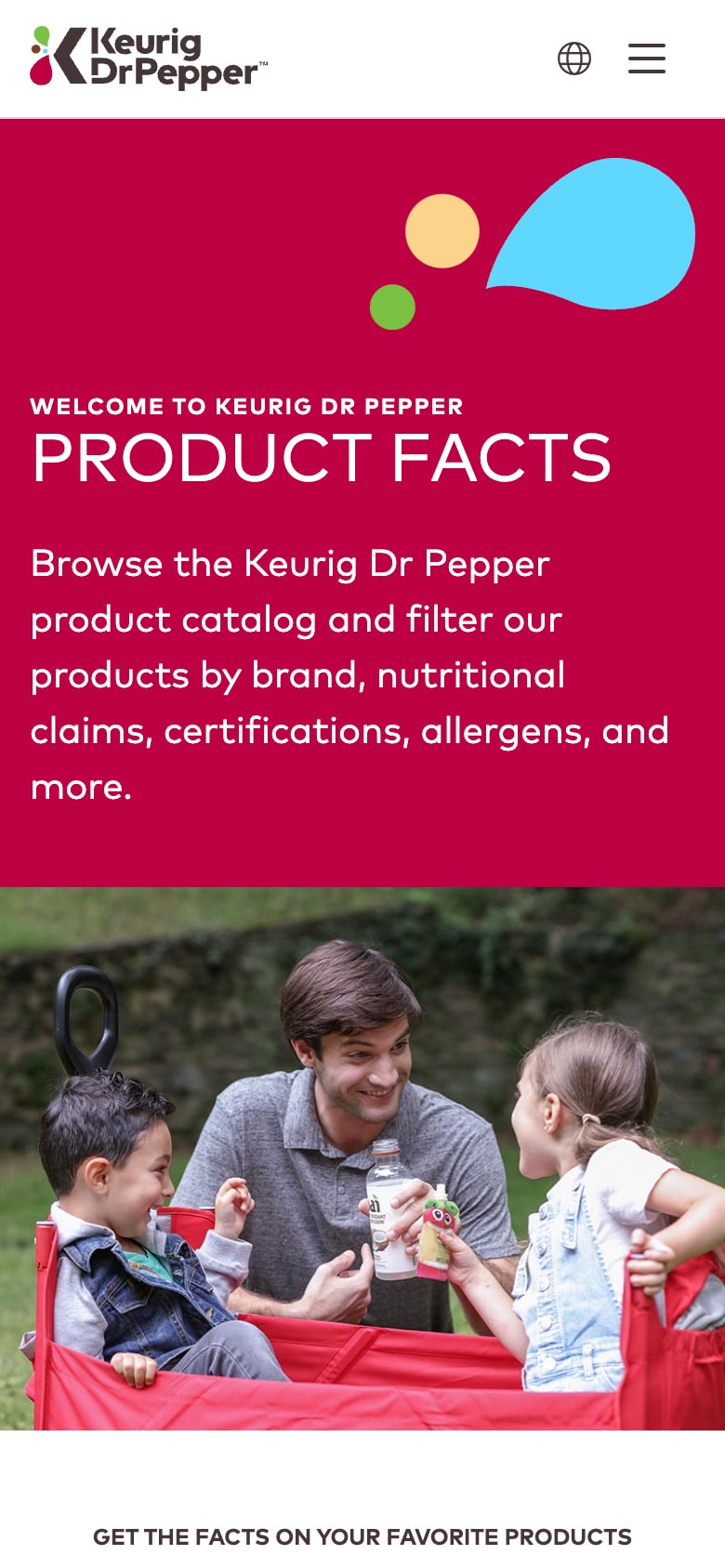 Clean, mobile optimized design focused on getting people quickly into product facts.
Project Detail 10/15
Project Detail 11/15
Easily accessible and mobile optimized faceted browsing for over 500 products.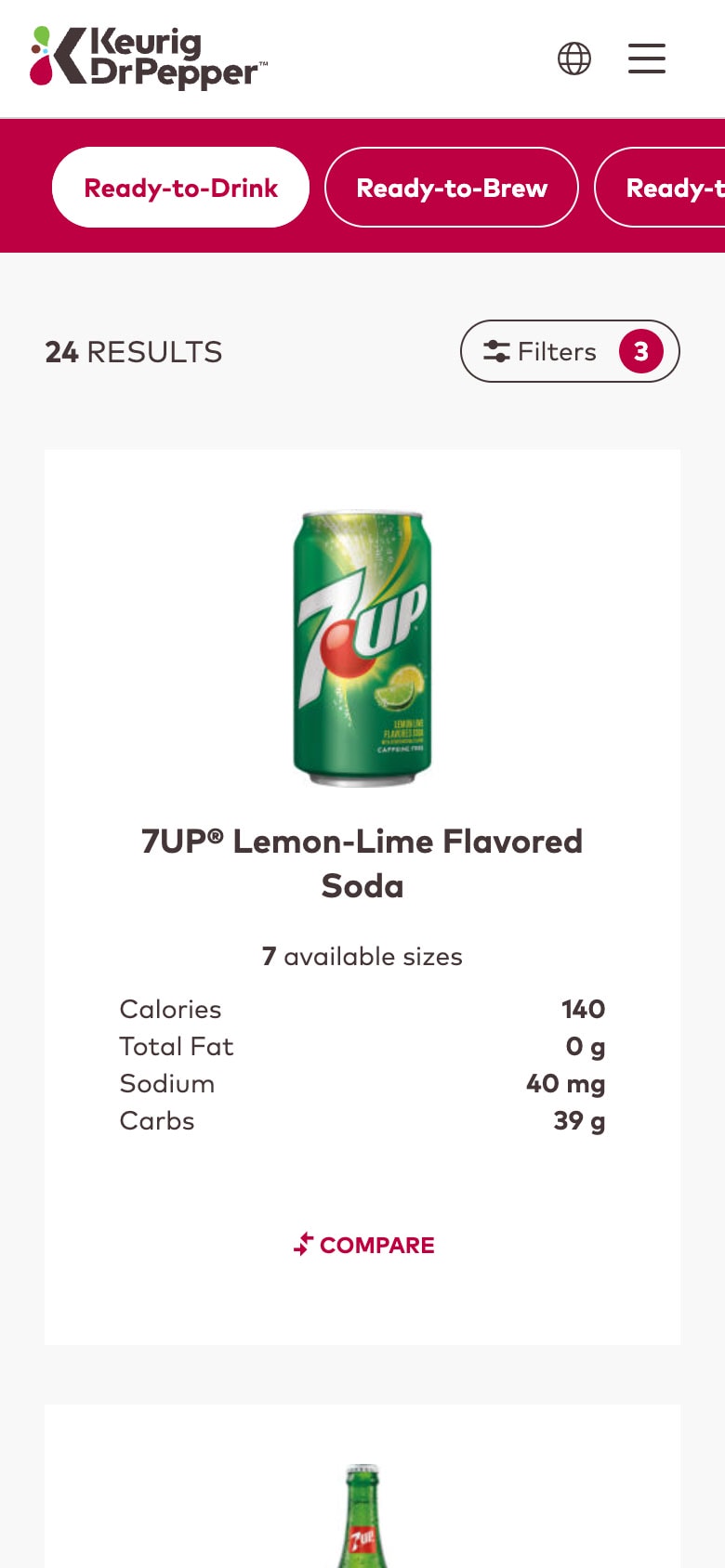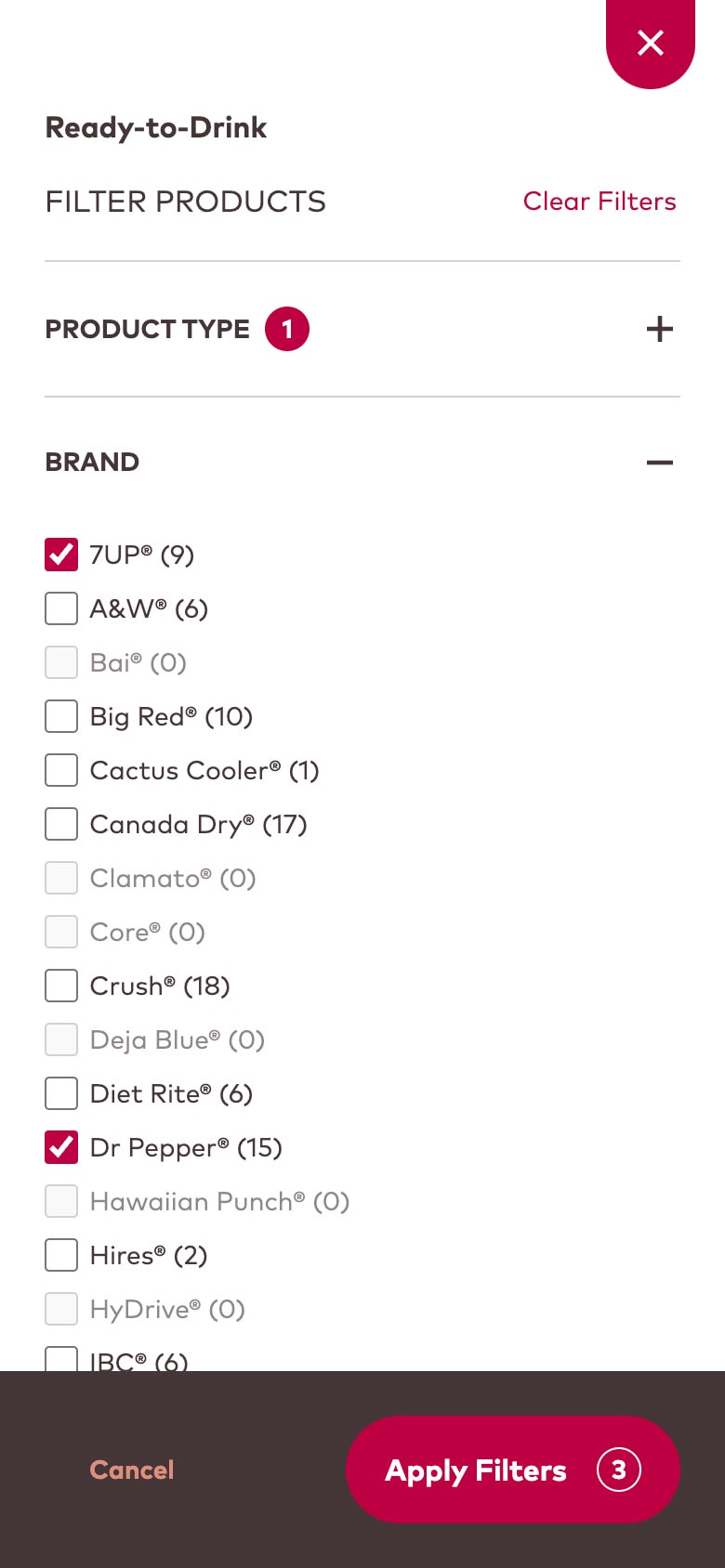 Project Detail 12/15
Project Detail 13/15
Project Detail 14/15
Product highlights, nutrition facts and ingredients accessible from one view.
Project Detail 15/15